Late last week, while not once mentioning the name of his opponent the News-Press
endorsed Josh Lynn
for District Attorney.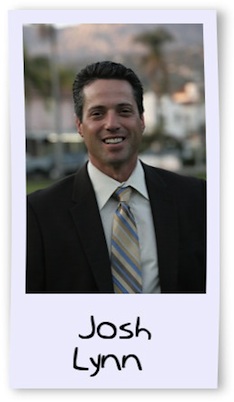 With the county's other major print publications, The Santa Maria Times, The Independent and the Daily Sound, having already endorsed Joyce Dudley the other candidate in the race, was it any surprise that the News-Press would do its contrarian thing and go for Lynn?
Not that Lynn isn't well-qualified nor the points cited in the editorial for endorsing him aren't valid, but of the four papers that made endorsements, the News-Press was the only one that didn't point out the reservations one might have with regard to both candidates. In Lynn's case, that would be the negative ad campaign that his handlers are running. In Dudley's case it would arguably be her initial refusal to make an unqualified pledge not to retaliate against Lynn if she were elected.
The research behind the News-Press endorsement seemed a little bit sloppy. Notably, it mentioned that Lynn had the endorsement of three assistant district attorneys, (the number two person in the office) Eric Hanson, Gene Martinez and Pat McKinley. It failed to mention that all three are now retired. Not a big deal, but a little raggedy nonetheless.
By the way, when is the last time News-Press owner Wendy McCaw endorsed a woman for anything?
For what its worth, the News-Press' endorsement was a mere 221 words in length. Compare that to the Santa Maria Times at 682 words the Daily Sound 624 words and the Indy at an exhaustive 966 words long.
The other thing a little odd about the News-Press endorsement of Lynn was that they ran it on a Thursday. Who got the coveted
Sunday endorsement
, the day when the paper has its largest circulation? Tom Watson. And who is he you ask? No, he's not the golfer but rather a candidate in the Republican primary race for the 23rd Congressional District.
I guess that tells you how badly the News-Press wants to see a viable challenger to Lois Capps come November.

Never miss another one of my blog posts, subscribe to Craig Smith's Blog by Email


&copy 2010 by Craig Smith and www.craigsmithsblog.com