When I used to race bicycles we had a saying: "It's the Indian not the arrow," meaning it was the rider and not the bike who determined who won the race.
I've learned a few things at the 25th Santa Barbara International Film Fest but one thing leaves me wondering" Is it the Indian or the Arrow?"
Consider this: Lee Daniels, the director of
Precious
took two people who had never acted before, Gabourey Sidibe and Mo'Nique plus a singer who had heretofore proved herself to be unable to act, Mariah Carey, and got great performances out of all of them. Both Sidibe and Mo'Nique have been nominated for Oscars. Sidibe was one of the recipients of the Film Fest's "Virtuosos" award and Daniels was one of the participants in the Director's panel.
Then there's Colin Firth. Despite having a director who had never directed before (fashion designer Tom Ford) he turns in an Oscar worthy performance in
A Single Man
.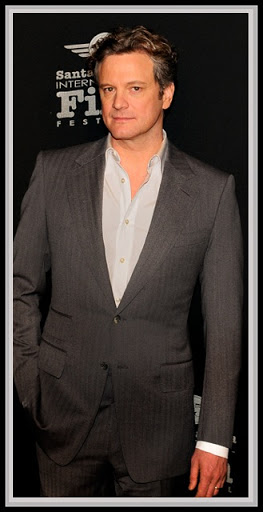 Colin Firth was dressed in Tom Ford on the red carpet.
CHUCK CAGARA / www.MagicalLightPhotography.com
Go figure.
Anyway, Firth was honored at the Arlington Saturday night for the "Outstanding Performance of the Year.
I was standing nearby when fellow blogger Beth McArthur, who blogs at
The Silver Carpet
, asked Firth if he takes his roles home with him.
Today is the final day of the 2010 Film Fest. Here are my movie suggestions.
The Athlete
, is the true story of marathon runner Abebe Bikila. 8:15 at the Metro 4.
Provinces of Night
, which plays at 10:15 at the Metro 4, has a similar plot line to
Crazy Heart
which shows at 4:30 pm at the Lobero.
Hana Surf Girls
, (which director Russ Spencer says will have a better print then it had at its first showing) plays at 1:45 pm at the Metro 4.
South of the Border
, the Oliver Stone documentary about Venezuela president Hugo Chavez, plays at 4:30 at the Metro 4.
The Film Fest closes with
Middle Men
, a film about geeks and gangsters. Shows at 7:30 pm at the Arlington.
Complete
Film Fest schedule
is posted at Edhat.
Check out the latest photos form the Festival in my
photo gallery
.
&copy 2010 by Craig Smith and www.craigsmithsblog.com